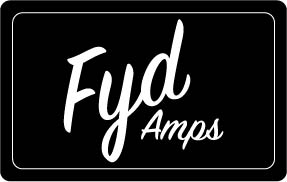 Built a Matchless Lightening from scratch
I used the current schematics available on the web and flipped the entire layout to be a head style amp.
Click here see the original schematic that inspired this build. Thanks Trinity Amps!!
Further info about photos in the slideshow
Modified Installed Board - The layout behind is the layout I put together to build this board. It is flipped from the original. The filtering is spread out across the board instead of all on one side.
No Cab Yet - Installed and modified. I was looking for a cleaner sound. The original board shown above was changed to this.
Chassis Done - Chassis with new OT, tubes and faceplate. Not too many changes here:

Changed the decoupling on the screen supply. Removed the 20uf cap and changed the resistor to 10k.
Screen resistors are now 1k
That little black cap is part of the DC lifted heaters. The voltage divider resistors are hidden ubder the big 20uf cap.
What you can't see in this are the bias test points and resistors on the back panel. I use these to match up the power tubes.
Preamp side - This is the first build. I changed the output transformer later.
Power Amp - Notice the changes from right to left:

Grey cathode cap - .68uf
Orange coupling cap - .022 uf
Second gain stage - no cathode cap
250pf and the standard Fender tone control. See the 8.2k (grey/red/red) that is the midrange set for the tone control.
100k to ground on PI is omited.
.01uf on PI is moved from ground.
---
FYD Amps & Tube Amp Repair
South Burlington, VT, USA • By Appointment Only • Call or text: 802-310-5967
www.fydamps.com •
djlurie@comcast.net